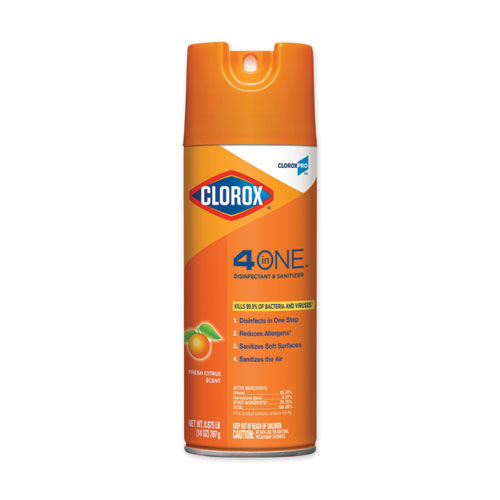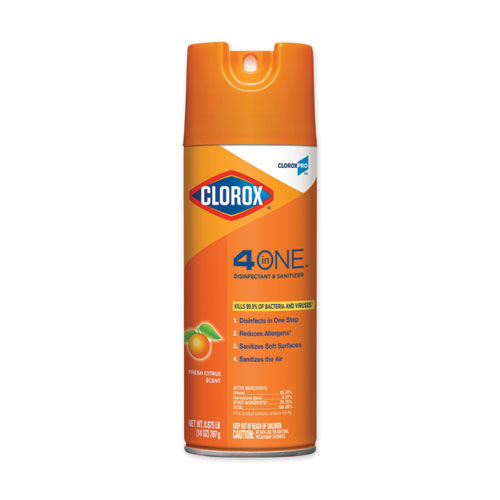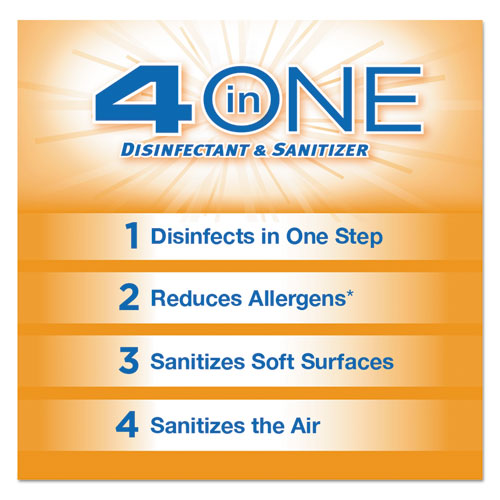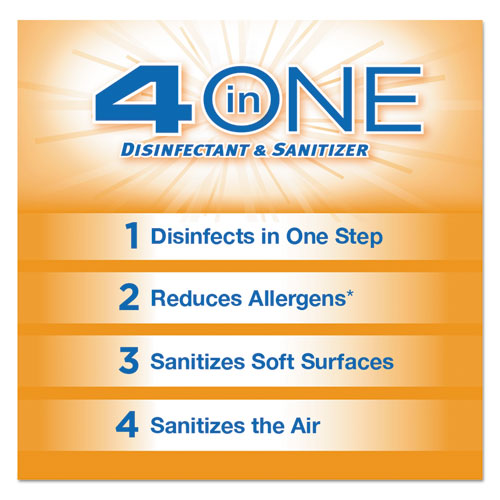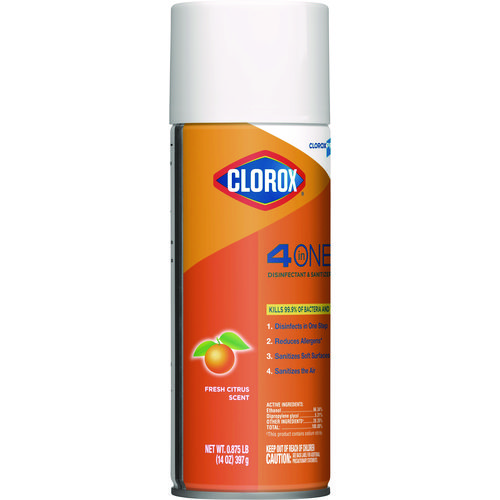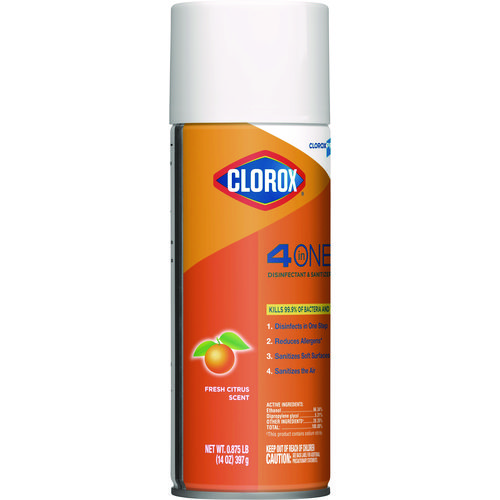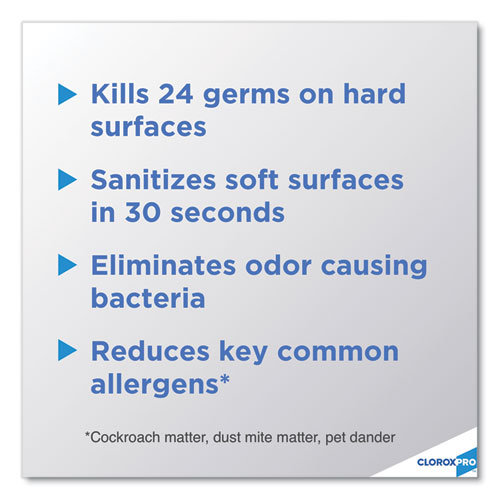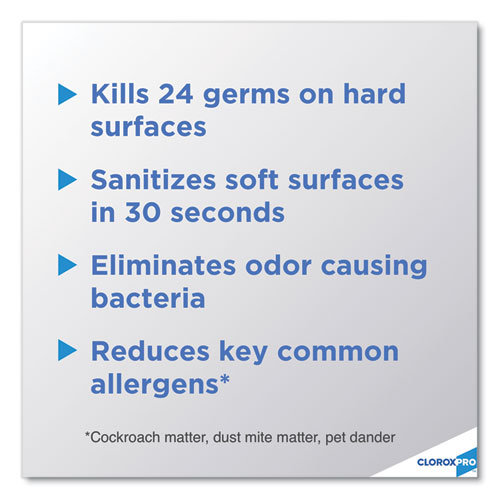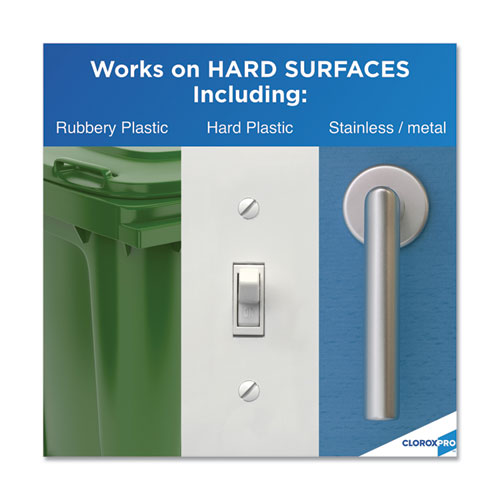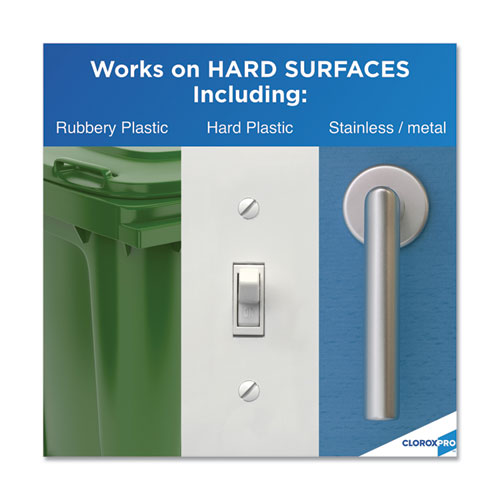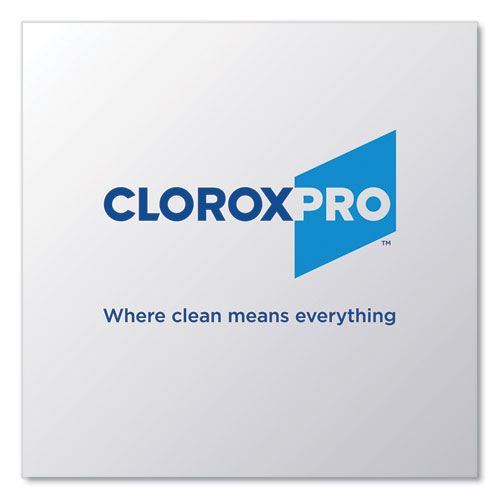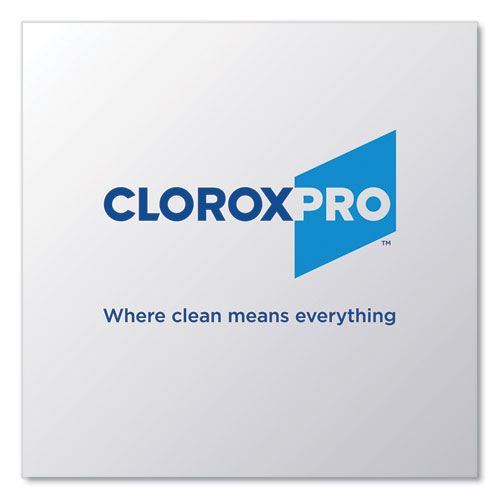 777 Inventory on Hand
Manufacturer CLOROX SALES CO.
Description
Clorox 4 in One Disinfectant & Sanitizer lets you disinfect, sanitize and reduce allergens with a single all-purpose aerosol spray. This powerful cleaner disinfects hard surfaces with 24 EPA-registered kill claims, and sanitizes soft surfaces in as little as 30 seconds. It meets EPA criteria for use against SARS-CoV-2, the virus that causes COVID-19. This disinfecting spray even kills odor-causing bacteria in the air, and leaves behind a refreshing scent. On top of that, Clorox 4 in One reduces pet dander, dust mite matter and cockroach matter allergens which can trigger allergies and asthma. Ideal for offices, day care centers, schools, hotels, restaurants and other commercial facilities. No precleaning required. CloroxPro, where clean means everything. Application: Disinfectant/Sanitizer; Applicable Material: Air; Carpet; Cement/Concrete; Ceramics; Enamel; Fabric; Fiberglass; Glass; Grout; Laminates; Metal; Plastic; Vinyl; Wood; Chemical Compound: Ethanol 66.34%; Dipropylene Glycol 5.31%; Dirt Types: Bacteria; Fungus; Germs; Mildew; Mold; Odors.
Specifications
Applicable Material
Air; Carpet; Cement/Concrete; Ceramics; Enamel; Fabric; Fiberglass; Glass; Grout; Laminates; Metal; Plastic; Vinyl; Wood
Chemical Compound
Ethanol 66.34%; Dipropylene Glycol 5.31%
Compliance Standards
EPA Reg. No. 67619-29; EPA List N
Dirt Types
Bacteria; Fungus; Germs; Mildew; Mold; Odors
Global Product Type
Cleaners & Detergents-Disinfectant/Sanitizer
Post-Consumer Recycled Content Percent
Pre-Consumer Recycled Content Percent
Total Recycled Content Percent
Category
Disinfectants & Sanitizers
selection not available, try a different combination
selection not available, try a different combination